PreventCD: a European scientific research project to prevent coeliac disease.
The project studies the influence of the dietary history in the prevention of coeliac disease: possibilities of induction of tolerance for gluten in genetic predisposed children for coeliac disease.
Based on previous research it was thought that giving small amounts of gluten at a young age would prevent celiac disease, especially if this gluten was given during the period of breastfeeding. In this way the immune system would get used to gluten and therefore not react with a harmful immune response. However, so far this hypothesis had not been thoroughly studied.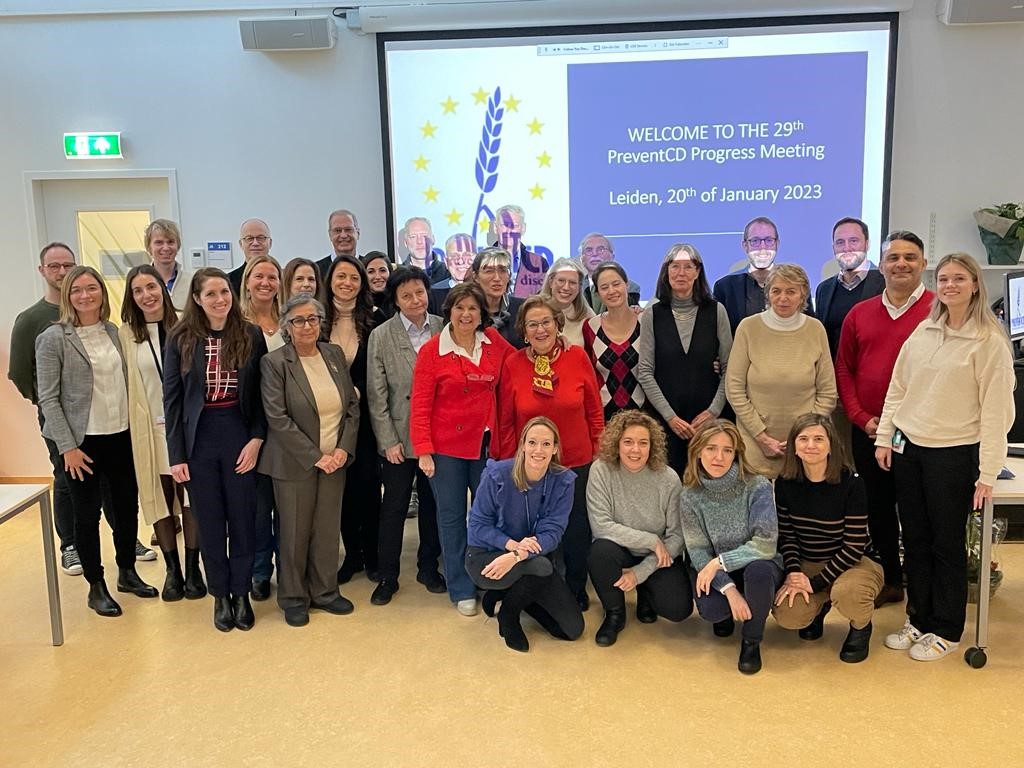 In PreventCD, almost 950 children from 8 different countries participated in the research project. All of them had a genetic predisposition for celiac disease. The study was supported by a grant from the European Commission (FP6-2005-FOOD-4B-36383–PREVENTCD). At the age of 4 to 6 months, half of the children received 100 milligram of gluten daily. At the age of 3 years 5.9 percent of these children were diagnosed with celiac disease. The other half received a placebo during the same period, and received gluten for the first time at the age of 6 months. In this group 4.5 percent got celiac disease. "Not a statistically significant difference", says European coordinator and project leader Dr. M. Luisa Mearin, paediatric gastroenterologist at the Leiden University Medical Center. Moreover, breastfeeding did not protect against the development of celiac disease.
To date, (paediatric) gastroenterologists around the world advise parents to introduce small quantities of gluten to their babies between the age of 4 to 6 months during the period of breastfeeding. This is also recommended by the current guidelines. The results of the PreventCD study change the way we think about celiac disease. "Of course breastfeeding is the best food for babies. However, on the basis of our study, we now know that it will not influence the risk of developing celiac disease and we can offer clarification to the parents" Mearin said.
A lot is still unknown about celiac disease. The PreventCD researchers will continue studying the blood samples of the participating children and also the duodenal biopsies of the children that developed celiac disease. In this way they hope to discover what exactly happens with the immune system that leads to the disease.
PreventCD is performed in 10 European countries (Croatia, Germany, Hungary, Italy, Israel, the Netherlands, Norway, Poland, Spain and Sweden) in cooperation with the AOECS (Association of European Coeliac Societies)